Developer Relations Manager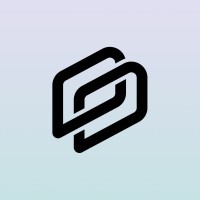 Bundlr Network
Full-time
Remote
Posted on Tuesday, July 5, 2022
About Bundlr:
Bundlr provides a scalable, fast and multi-chain solution for managing data on web3. We are a high-growth project that allows everyone to have an equal opportunity to innovate on new ideas that will shape the future of web3 data with a permanent impact. Learn more about Bundlr's growth here.
Developer Relations Manager
Bundlr is seeking a Developer Relations Manager to foster and strengthen relationships between Bundlr and developers building with Bundlr. You will be working at the cutting edge of blockchain, designing developer documentation and tutorials, along with other user- and dev-facing content.
About You For this role, we are looking for someone to help connect Bundlr to the developer ecosystem and have experience working closely with partnered companies on integrating products and tools.
The ideal candidate should have advanced knowledge of blockchain infrastructure and the Arweave ecosystem. You should understand how to navigate open source communities while creating, ideating, and executing initiatives to grow development on Bundlr.
You are excited about disrupting traditional data storage, with web3 technologies. You are communicative, self-motivated, and can execute. You can code in node.js and react, and have experience with blockchain and open source technology.
What You'll Do
Create and manage developer documentation
Be a technical advisor to Marketing, Business Development, and other non-engineering functions
Lead strategy and insight for advocacy initiatives related to helping grow the developer and technical practitioner community around Bundlr and ensuring their success
Manage stakeholders across all functions and educate developers on best practices of effective integration with Bundlr products as part of their workloads and use cases
Advocate for developers and other technical practitioners internally, and influence Bundlr's developer product strategy by working with other cross-functional teams.
Identify key integration opportunities and work with partners on integrations
Synthesize and share feedback from the user community and partners to help Bundlr improve its product
Plan and build developer onboarding materials such as tutorials, demo apps, explainer videos, and other technical articles
Travel, attend, and present at conferences and meetups; meet project teams and developers
Code integrations, example apps, and contribute to SDKs, bugs, and enhancements
Write clear documentation, compelling tutorials, and engaging videos
Develop and deliver content, presentations that resonate with the community
Represent the community externally and internally and influence the product team with your insights
Ideally what you'll have:
Proficient in Node.js and React
2+ years experience in developer relations or similar roles, particularly in open-source software and blockchain
Deep understanding and passion for Web3
Ability to communicate complex concepts into easy to understand explanations
Deep understanding of open-source development and communities
Strong presentation, communication and interpersonal skills
Entrepreneurial and resourceful
Strong project management skills
Emotional intelligence is required to manage relationships with developers
Must have - a (healthy) crypto twitter habit. Nice to have - a following on crypto twitter
Willingness to travel up to 40% of the time
Nice to have - located in Portugal or willing to relocate
Working hours UTC +/- 2