Head of Marketing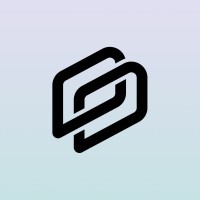 Bundlr Network
Marketing & Communications · Full-time
Lisbon, Portugal · United States · United Kingdom · Canada · Remote
USD per year
Posted on Thursday, July 28, 2022
About Bundlr:
Bundlr provides a scalable, fast and multi-chain solution for managing data on web3. We are a high-growth project that allows everyone to have an equal opportunity to innovate on new ideas that will shape the future of web3 data with a permanent impact. Learn more about Bundlr's growth here.
As the Head of Marketing, you will lead marketing for Bundlr, working directly with the CEO and COO in building out the function to align with our vision. The role is critical in conceiving and executing the go-to-market and go-to-community plans, developer engagement, community growth, brand development and awareness and content strategy, all with a metrics driven approach. Eventually, we would like you to grow into becoming Bundlr's CMO.
About You:
Bundlr is seeking a driven, highly-organized leader with strong storytelling skills, demonstrating a keen sense of creativity with the ability to create and execute against a strategy. You have strong analytical skills that tie back to the initiatives outlined in the marketing strategy.
You're interested in the web3 infrastructure community and have ideas on how data can become an important narrative in the space. You are an active participant on crypto twitter and on the forefront of emerging social trends.
The ideal candidate thrives in fast-paced environments and enjoys keeping up to date with the trending topics in web3 and our competitors. You have experience marketing to developers and technical thought leaders. We expect you to have strong convictions about the state of marketing among the web3 infrastructure space — what people are doing right, what people are doing wrong, and how we can elevate our marketing to highlight Bundlr as the top web3 data project.
You should be comfortable wholly driving marketing strategy — you'll understand and help define our target audiences, segment them, and help position our product and define targeting strategy, working closely with internal and external stakeholders. Long-term you'll have the ability to grow the marketing function and lead a larger team.
What You'll Do:
Build and execute a go-to-market and go-to-community strategy that aligns with Bundlr's vision
Establish and communicate marketing goals and strategies
Create messaging and positioning tailored to our target audiences
Build and exemplify the newly articulated Bundlr brand to the market through clear and user-friendly marketing messaging across all channels
Develop a product launch strategy and feature releases for maximum impact throughout the growth funnel
Produce engaging creative content that attracts and converts our target audiences
Collaborate with creative agencies and designers to create unique visuals for branding, collateral, infographics and communications that are consistent with Bundlr's vision
Drive community engagement by identifying trends, opportunities, and gaps through measurement, monitoring and comprehensive reporting on metrics
Evangelize Bundlr by coordinating speaking sessions, social media engagements, videos, events and interactions in our community
Communicate user requirements and provide input to engineering on product enhancements and future product direction
Identify and establish marketing operational processes to improve efficiency and effectiveness
Audit and manage marketing vendors
Manage paid and organic growth strategies (SEO, our websites, user journeys, inbound marketing)
Collaborate with leadership and internal stakeholders to study the evolving needs of the market, new changes and trends, and generate simple, high-fidelity executive reports
Establish our internal marketing analytics capabilities
Ideally what you'll have:
5+ years of marketing or product marketing experience in crypto, SaaS, Fintech, or high growth startups ideally related to data management or analytics
A collaborative, agile creative streak
An analytical approach, with strong market research and data analysis methods and tools
Excellent business acumen and long-term strategic thinking
Demonstrated track record of building and executing successful go-to-market programs
Strong written communication skills and ability to synthesize complex information into clear and concise presentations and plans
Experience with rebrands and product launches
Ability to manage teams of 2-7, and individually coaching direct reports
Experience designing and running media campaigns (pitching journalists, influencers, bloggers, and conferences) with and without PR agencies
Experience leveraging and building community to achieve marketing and growth objectives
Expertise in content marketing, SEO, social media marketing, influencer marketing, email marketing, and paid media
Comfort with ambiguity and the ability to pivot quickly in a fast moving early stage environment
An understanding of Discord, and other social media platforms like Twitter, Reddit, Telegram, and TikTok
Ability to manage a marketing budget and staying on track
Must have - a (healthy) crypto twitter habit. Nice to have - a following on crypto twitter
Willingness to travel up to 30% of the time
Nice to have - located in Portugal or willing to relocate