Business Development Manager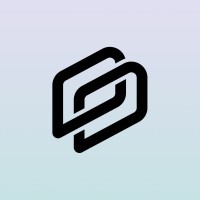 Bundlr Network
Full-time
Remote
USD per year
Posted on Tuesday, August 2, 2022
About Bundlr
Bundlr provides a scalable, fast and multi-chain solution for managing data on web3. We are a high-growth project that allows everyone to have an equal opportunity to innovate on new ideas that will shape the future of web3 data with a permanent impact. Learn more about Bundlr's growth here.
Business Development Manager
Bundlr is seeking a Business Development Manager to foster and strengthen relationships with protocols, projects, companies and partners. You will be working at the cutting edge of web3 data, with the opportunity to build out the BD arm of Bundlr before the launch of our token. You'll be building connections to form partnerships within our network across various ecosystems in web3 and web2.
About You You are a self-motivated, goal oriented leader with the desire to make Bundlr the leading web3 data solution. You have experience building strategic relationships and partnerships with projects and companies to increase cross-collaboration, learning opportunities, and overall ecosystem development. You can increase our relevance and presence in top chain ecosystems and leverage partnerships to support product and technology priorities.
You are open to collaborating with internal stakeholders to share collected first hand market insights, regular user feedback, and execute ideas to drive market expansion. You have an analytical approach to compelling users and partners on why they should work with us. You have a creative flair, always seizing an opportunity to do things differently. You are organized and process oriented when it comes to managing your days and pipeline.
What You'll Do
Build, maintain and track pipeline of partnerships and users of Bundlr
Launch projects with the context and the triggers of how they do things
Creatively devise ways to form different solutions across diverse partnerships and collaborations
Develop compelling presentations for users and partners
Establish and community use cases, best practices and use cases to users
Grow the BD team from scratch to coach new members as we scale
Identify key integration opportunities and work with partners on integrations
Stay on top of events and product launches
Create competitive analysis in partnership with leadership team
Help with the business strategy and thinking long-term
Synthesize and share feedback from the user community and partners to help Bundlr improve its products and network
Travel, attend, and present at conferences and meetups; meet project teams and developers
Represent the community externally and internally and influence the product team with your insights
Ideally what you'll have:
Enjoy being hands-on, being a self-starter that thrives well in ambiguity
Action oriented
A problem solver at heart that can envision successful outcomes
Proven track record of business development success
Deep understanding and passion for Web3
Ability to communicate complex concepts into easy to understand explanations
Deep understanding of how to influence decision makers in data solutions
Strong presentation, communication and interpersonal skills
Entrepreneurial and resourceful
Emotional intelligence is required to work with users and partners
Must have - a (healthy) crypto twitter habit. Nice to have - a following on crypto twitter
Willingness to travel up to 40% of the time
Nice to have - located in Portugal or willing to relocate
Working hours UTC +/- 2