Product Manager, Functions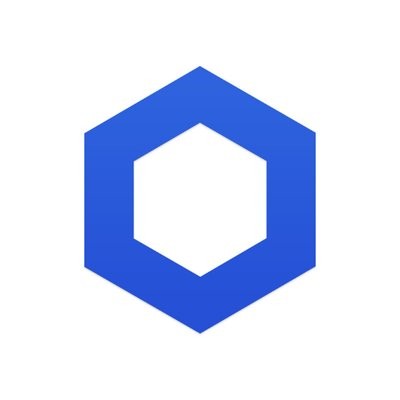 Chainlink
Product
Remote · United States
Posted on Monday, March 20, 2023
All roles with Chainlink Labs are global and remote-based. Unless otherwise stated, we ask that you try to overlap some working hours with Eastern Standard Time (EST). We encourage you to apply regardless of your location.
Chainlink is the industry-standard Web3 services platform that enables developers to build feature-rich Web3 applications with seamless access to real-world data and off-chain computation.
• Chainlink has helped enable $7T+ in transaction value since the start of 2022.
• Over 1,700 Web3 projects have integrated Chainlink services.
• Chainlink is live on 15+ blockchains with many having joined the Chainlink SCALE program.
• Chainlink is relied upon by industry-leading protocols like Aave, Compound, Paxos, Synthetix, and ENS.
• Chainlink has delivered 7.4B+ data points on-chain and onboarded 900+ decentralized oracle networks.
• Chainlink has established collaborations with Associated Press, Accuweather, AWS, Google Cloud, Meta, and Twilio.
• The world-class Chainlink Labs research team has won various awards for its work on distributed systems, security, and more.
Who we're looking for:
• You're focused on what matters most and ignore unimportant industry distractions.
• You take extreme ownership and deliver outstanding results.
• You have a growth mindset, seek out feedback and engage in constructive dialogue with others to help them grow.
• You move fast and evolve with rapidly advancing technologies.
• You want to be part of a team that excels and is committed to building the Chainlink Network and growing the Web3 ecosystem over the long term.
• You are welcoming toward a diverse network of participants joining an open, global standard.
• You're excited about the future of Web3 and building a world powered by cryptographic truth.
Chainlink is looking for a technical-minded Product Manager with an entrepreneurial mindset to guide the direction of Chainlink Functions. This PM will develop a roadmap around the developer community to deliver the best web3 serverless platform. The right candidate should be a developer-obsessed builder who can launch and grow the product into an industry leader.
In this role, you will focus on launching Chainlink Functions on Mainnet, follow-up from the recent successful testnet launch. We are looking for a product manager with a passion for building and growing complex tech products and are ready to take on the challenge of building the next-generation off-chain compute layer for web 3.
Your Impact
Build the next generation off-chain compute layer for web3 and a serverless platform to build decentralized apps.
Grow this product into an industry leader, onboard developers, and understand developer-facing products.
Drive mass adoption and scaling of Chainlink Functions.
Make Chainlink self-service for developers
Requirements
Deeply technical PM that has built and shipped backend services and/or infrastructure products from 1.0v.
Expertise in computer-related services, storage-related services, and dev-provided customer code.
Experience with open-source projects
Understanding of decentralized infrastructure; blockchain or otherwise
Experience in a startup environment
Experience building a serverless developer platform
Experience with aws, gcp, azure; k8s
Privacy Policy and an Equal Opportunity Employer:
Chainlink Labs is an Equal Opportunity Employer. To request an accommodation in our recruitment process, please contact us at
[email protected]
.
Please see our
Privacy Policy
for more information about how we collect and use your application information.