Senior Smart Contract Engineer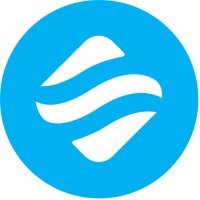 Swell Network
Software Engineering
Remote
Posted on Thursday, October 20, 2022
Please Note: this role is a fully remote position, with no geographical restrictions
Introduction
Swell Network DAO (Decentralised Autonomous Organisation) is a leading and quickly growing blockchain / Web3 crypto / DeFi protocol that is delivering a next-generation staking product that is decentralised, liquid, and non-custodial with a core focus on Ethereum. The protocol is supported by some of the industry's most respected venture capital funds / firms and DeFi angels and aims to ensure the continued decentralisation and security of Ethereum, whilst providing a superior value offering to stakers and node operators
.
What We Are Looking For
Swell is expanding ahead of exciting plans to shake up the rapidly growing Ethereum liquid staking industry. We're a lean and agile team relentlessly driven by startup values to positively shape the future of blockchain. We work from first principles, learn quickly, iterate fast, and test continuously. It is this ethos that has helped us get to where we are today.
Swell is looking for exceptional, experienced, and self-motivated blockchain / crypto / DeFi engineers. We're looking for folks who live and breathe the space and are excited at the prospect of working with a project that is at the absolute bleeding edge of this technological revolution. You should take pleasure in solving hard problems and working with a team you're proud of. This is a full-time role with strong autonomy and independence, with the ability to carve and shape the protocol with your contributions.
Swell's engineers have the opportunity to work across the technology stack whilst leaning into their area of expertise as part of a wider core team. We value a thoughtful, collaborative software development process, coupled with a pragmatic approach to problem solving and delivering quality code.
Primary Responsibilities
Lead smart contract and solidity development
Drive the design, development, and implementation of new features
Work collaboratively across workstreams to rapidly iterate, experiment, and grow the protocol
Design and build systems with an eye for performance, scalability, and resilience
Deploy, operate, and maintain services in production
Ensure best practice across development, testing, and security
Qualifications:
- 3+ years of professional work as smart contract engineer
- Significant experience with Solidity, TypeScript, Hardhat, and smart contract development
- Deep understanding of blockchain and Ethereum/EVM
- Experience developing, maintaining, and scaling Web3/crypto/DeFi/distributed infrastructure & services
- A passion for technology and learning modern best practices in web development
- Desire to keep up with modern best practices in software development/crypto, and shape our tech stack as we build out new systems and services
- You lead with intellectual curiosity, strive for excellence, play as a team, and take pride in your work
- You're comfortable working autonomously whilst ensuring excellent communication within the team, and constantly pushing to solve problems proactively
- You have an innate curiosity about Digital Assets, Web3, DeFi, and the Blockchain

Bonus points if you have:
- Experience with ReactJS and frontend development
- Experience with ExpressJS and backend development
- Experience with Prisma
- Experience with GraphQL
- DevOps experience
- Proficiency in database optimization

Remuneration
Competitive Remuneration (Attractive Salary, Benefits, and Incentives)
Benefits
Opportunity to work at the bleeding edge of Web3 / crypto / DeFi
Flexible working conditions
Remote work location
Offer token / equity packages in Swell Network DAO
Sponsored global events travel
Annual global 1-week offsite
Signing and performance bonuses
Competitive remuneration (attractive salary, benefits, and incentives, including tokens and bonus opportunities)
Learn More
Website: https://www.swellnetwork.io/ 
Discord: https://discord.gg/3TZTaPZXKX
Twitter: https://twitter.com/swellnetworkio
Github: https://github.com/SwellNetwork